HN Entertainment
reported that
Shang-Chi
will shoot some scenes in San Francisco, speculating that the location is being used to set-up the
Agents of Atlas
(specifically the current iteration of the team, which is all-Asian--specifically Chinese, Korean, and one Filipino). All versions of the team are connected to
Jimmy Woo
, but the
Mandarin
has recently been injected into its background making it even more of a fit. This story was followed up an exclusive from
GWW
which said an
Agents of Atlas
show or movie was being set-up by
Shang-Chi
(dependent, I'd think, on box office for the film, unless it's a spinoff). I mentioned back when the film was announced that the problem with the IP is that it's very shallow--the roster of characters associated with it is unknown, the character isn't very popular (
Agents of Atlas
is even less popular), etc. However, using a team can mitigate risk--by putting the IP on the shoulders of an ensemble, it's easier for fans to find something to gravitate to.
Ron Seoul-Oh of
POC Culture
claims
Shang-Chi
is hiring a character known as the 'Boss' for a minor role (a Chinese crime boss). No one has disputed the scoop, so it seems credible, but I haven't seen any comic character suggestions for the role (meaning it's likely just a generic crime lord).
There were a couple of interesting quotes from
Taika Waititi
about both
Thor 4
and the Marvel process. In the first case Taikia strongly hinted that the
Jane Foster
cancer story has been cut from the film. If that remains the case I won't be surprised--it's hard to imagine there being enough screen time to do it properly along with the rest of the story (
Quill
's mother in
Guardians
has also stolen a little thunder from the concept--not that you can't do cancer more than once, but that it's better to avoid repeating yourself). I think Marvel will also cut the anti-religious narrative from Jason Aaron's story. Can Taika have
Jane
earn becoming worthy, or will she simply
be
worthy because the plot needs her to be? More importantly, can he get Natalie Portman to emote in a blockbuster? I've never seen it, so that seems like the bigger challenge. I deal with the second interesting thing he said below.
Daniel
posted that
Black Knight
(
Dane Whitman
) and
Sersi
are the leads of
The Eternals
(as in, the other usual lead,
Ikaris
, is a supporting character). This has been my expectation for quite some time (and echoes all the rumours about the film since it went into production), but we should address
why
this choice was made, particularly as
Black Knight
is not associated with
The Eternals
in the comics.
A group as weird and unknown as
The Eternals
needs an '
everyman
' for the audience to identify with--a character who can ask all the questions the audience has. Kit Harrington, who plays the role, performed the exact same function in
Game of Thrones
as he was the 'everyman' for the Night Watch, the Wildlings, and the Others (his casting is so on the nose it's almost painful). In the comics this role was played by archaeologist
Margo Damian
, but was a trivial love-interest and I don't think the MCU was ever going to use her. What's interesting about this choice is that Marvel hasn't felt the need to push an 'everyman' previously--in both
Thor
and
Guardians
they relied on storytelling to fill out the details (with either
Jane Foster
or
Ronan
,
The Collector
, and the
Nova Corps
serving up exposition here and there). This says to me that Marvel is much more concerned about audience buy-in with the
Eternals
and this is an understandable fear. The IP has
never
been popular--it's not even niche (which is undoubtedly why the IP was in the works at ABC for years,
cf
, until Feige took it back). Despite Kirby (and later Gaiman) having worked on it, not even its characters have resonated outside the group (which is very different than the
Guardians
, as I mentioned
previously
).
Big picture it's unclear if Gemma Chan and Harrington can actually carry a blockbuster. The latter's films have all bombed (most of them spectacularly), while the former has only one modest success when she's starred (
Crazy Rich Asians
)--modest is the word (at 238.5 million it's well behind
The Incredible Hulk
with just 75% of the gross adjusted for inflation). When it comes to leads
Eternals
is somewhat similar to
Guardians
, although Chris Pratt was much more obscure than Harrington. That said,
Guardians
leaned heavily on well-known actors in support (Vin Diesel, Bradley Cooper, John C. Reilly, Benicio Del Toro, Glenn Close, Zoe Saldana, etc). It also featured
Thanos
--someone teased in the
Avengers
. I think
Eternals
has tried to mimic the supporting character angle (even if I'm not nearly as familiar with most of them), but it remains to be seen if they'll strike the same chord. Another key difference is that neither Harrington or Chan have shown they can do comedy (the unifying theme within all Marvel films), so can they carry the film the same way Pratt and Saldana did (albeit only Pratt doing the comedic elements)? Of all of Marvel films, this is the biggest toss of the dice.
The second thing Taika said regarding the Marvel process that I find fascinating was this:
[We make changes] based on what the audience wants. We test the film. We shot for two weeks on Thor [Ragnarok] with our pickups. There were huge, huge character changes, huge story changes. We reshot entire scenes. I think that's why they do good work. They're relentless in their pursuit of just a good movie.
This idea, of pursuing what the audience wants as opposed to following an auteur's vision, runs in contrast to what everyone else making comicbook films does (they are either attempting the auteur approach--the Zach Snyder vision etc--or aiming to please egotistical executives who think they know better than the audience). For film purists this is probably an awful (if obvious) revelation, but the MCU is simply following the dictates of a consumer culture: sell what works. What the MCU misses out on with this approach are radical breakthroughs (we won't get the comic version of
Blade Runner
, for instance), but in attempting to meet the needs of their audience they also miss out on catastrophic failures. There are no bad MCU films--there's no
Fan4stic
, no
Dark Phoenix
, no
Justice League
. At their worst MCU films are average (
Incredible Hulk
forming the bedrock of that mediocrity).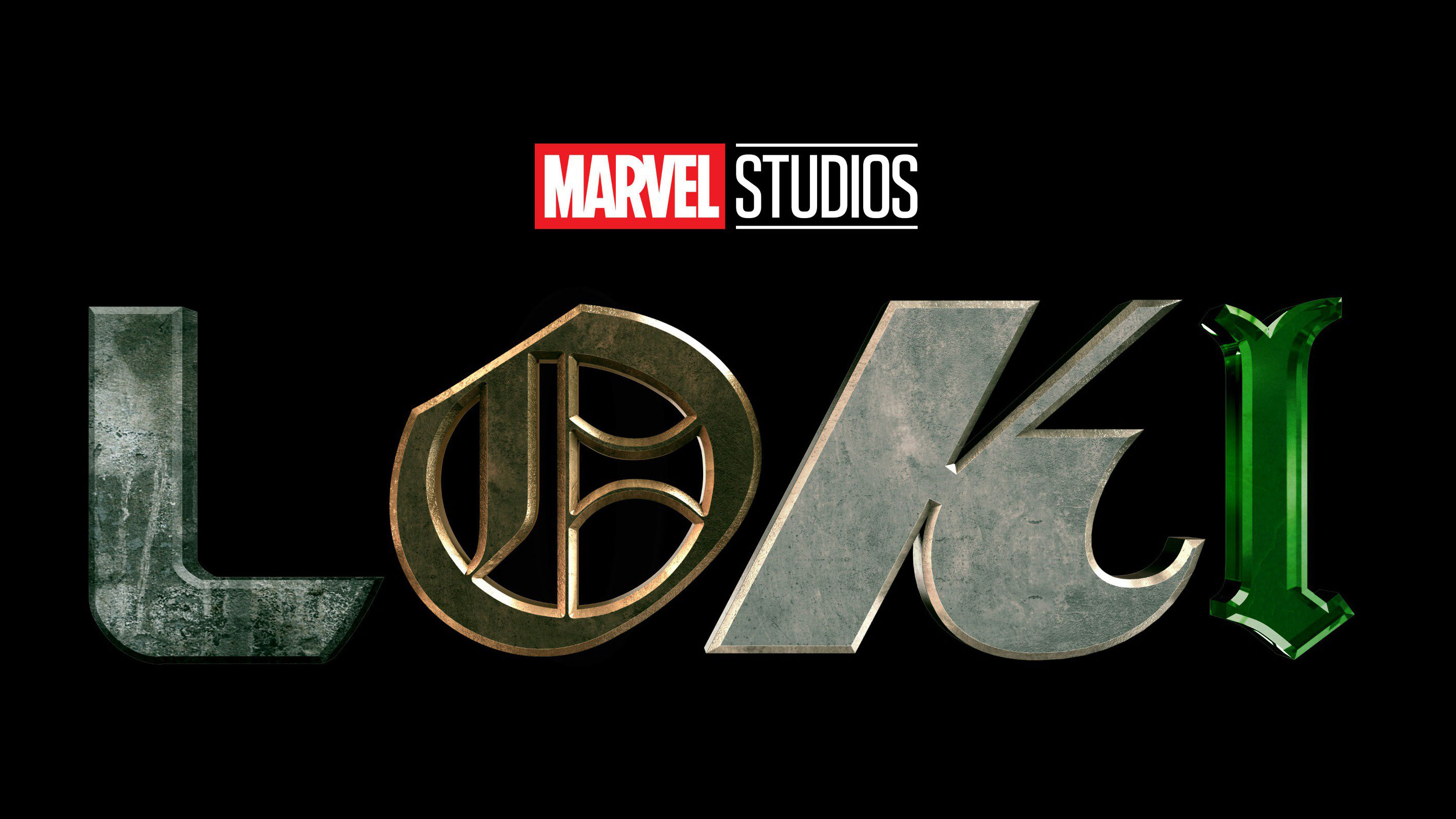 Variety
reports Gugu Mbatha-Raw has joined the
Loki
cast without specifying the role.
Daniel
claims she's a co-lead who is in all six episodes and plays 'a leader.' Speculation has her as the head of the TVA, which is plausible.
Daniel
says the show will set-up
Kang the Conqueror
, which follows
Sutton
claiming he was coming just a few days ago (without providing context for
when
); as I pointed out then, Sutton's rumour is virtually identical to a Reddit post from
January
(which also lacked original context).
Kang
would fit
Loki
's time travelling and the TVA, but that also means it's very easy speculation to make.
Braxter
(TI) reports that
Red Dagger
and
Kamran
have been added to the cast of
Ms. Marvel
. The former is a male, Pakistani hero without powers who serves as a romantic interest for
Kamala Khan
. The latter is an
Inhuman
whom
Kamala
has some interest in, but is called 'morally corrupt.' Both characters were created for and used exclusively by G. Willow Wilson in her run of the comic. On the surface it looks like the show is building up a classic love triangle--a ubiquitous element in IP like this.
Unbeknownst to me, an apparent audition tape for
Ms. Marvel
was leaked
about three months ago
, but none of the usual suspects covered it (CM, JC, etc)--why? Looking into it, everyone else did (
eg
). I don't know if the tape is a real or fake, but if it's real it's pretty clear that the actress did not land the role (
cf
).
This is as good a time as any to mention that sometimes scoopers will keep information to themselves or simply not boost the signal of something they think is true. While virtually none of the usual suspects was aware of Roger Wardell until after
Endgame
, there have been times where after the fact Murphy will reference bits of information he had and never shared or didn't boost at the time (two examples: last January's 4chan leak about
WandaVision
that he thinks is creditable, is something I hadn't heard him talk about until this
February
; the recent TI scoop about
Kraven the Hunter
is based on
old information
he'd heard, pre-dating the new Sony-Marvel deal in September). I'm not criticizing anyone for doing this, but it
does
mean that when someone like CM speculates he could be doing so based on information he hasn't shared, making it hard to know what is or isn't actual speculation (other than the failures of course, which, by default, are).
Braxter
says
She-Hulk
will begin filming in August. If this is correct, it's an adjustment over what Murphy said
a few weeks ago
(July, having said April previously), a date he has not yet
changed
in response to this report.
We then got a
casting breakdown
(of sorts--TI doesn't quote it fully), but here's what was said about it (I've cut down on the superfluous prose):
[L]ooking for an actress with comedic chops in the 26 to 34-year old age range. [C]asting open to all races. ... [Jennifer] Walters' origin and background in the series will skew very close to the pages of Marvel. The description...cites [her traditional] origin, [as] a lawyer who will gain her abilities after receiving a blood transfusion from her cousin Bruce Banner ... after being shot. Additionally, she [will be] a future member of the Avengers.
I'm a bit surprised the role hasn't specifically targeted POC actors, since the makeup/CGI tends to muffle complaints about race swapping (eg
Gamora
)--the two groups the OG version of the character represents (
redheads
and
tall women
) don't matter to diversity proponents, so are of no concern in casting. Braxter goes on to say there's no confirmation that
Hulk
will appear, but given the origin described above I think he has to.
Dana Schwartz
, one of the writers of the show, inexplicably set herself on fire (metaphorically speaking) by attacking
South Park
. She's not the head writer, and the show is a long way off, so it's probably irrelevant, but you have to wonder why anyone would make this kind of attack (whether you agree with her or not). People inside the entertainment industry live in a bubble and within that bubble she's fine, but there's no way to 'win' these kinds of fights online.
Murphy says
Hawkeye
will begin filming in
September
(rather than the originally scheduled July; this was subsequently confirmed by TI, link above). This is a very small delay--just two months--and likely won't impact its release date. His scoop is a direct rebuttal to someone at Disney who
claimed
the production date had not changed. It also debunks Conrad's theory (same link) that Jeremy Renner's legal issues were impacting the show.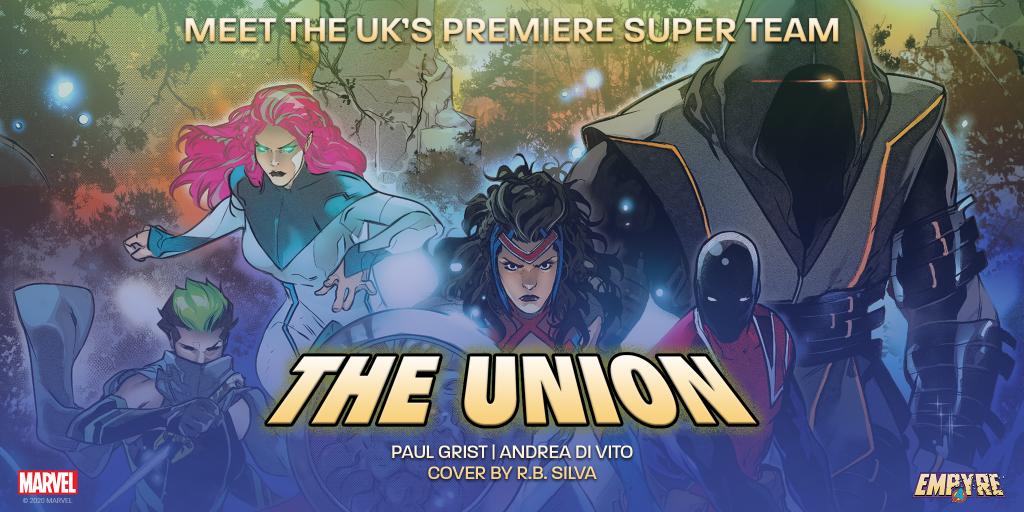 I've mentioned that I didn't used to pay much attention to what Marvel Comics was doing as a reflection of the MCU because Feige had no direct involvement with it. Now that he
does
I pay more attention and some potentially interesting news came out.
Marvel Entertainment
's Twitter has announced
The Union
, a group of British Superheroes lead by
Union Jack
. Why does that matter? It's a sudden announcement, it's coming soon, and the leader of the team is a character MCU producer Nate Moore has been
trying
to put on film for years. I have no idea why Moore is so attached to
Joseph Chapman
, as he's not a particularly popular character, but all that matters is his interest. The question about the project becomes: is Marvel simply testing the waters to see the response to the character (and the team), or is it teasing an eventual appearance by the character (ala
Moon Knight
randomly appearing in a
Conan
comic prior to his show announcement)? The other alternative is that it has been in the works all along and will mean nothing--time will tell.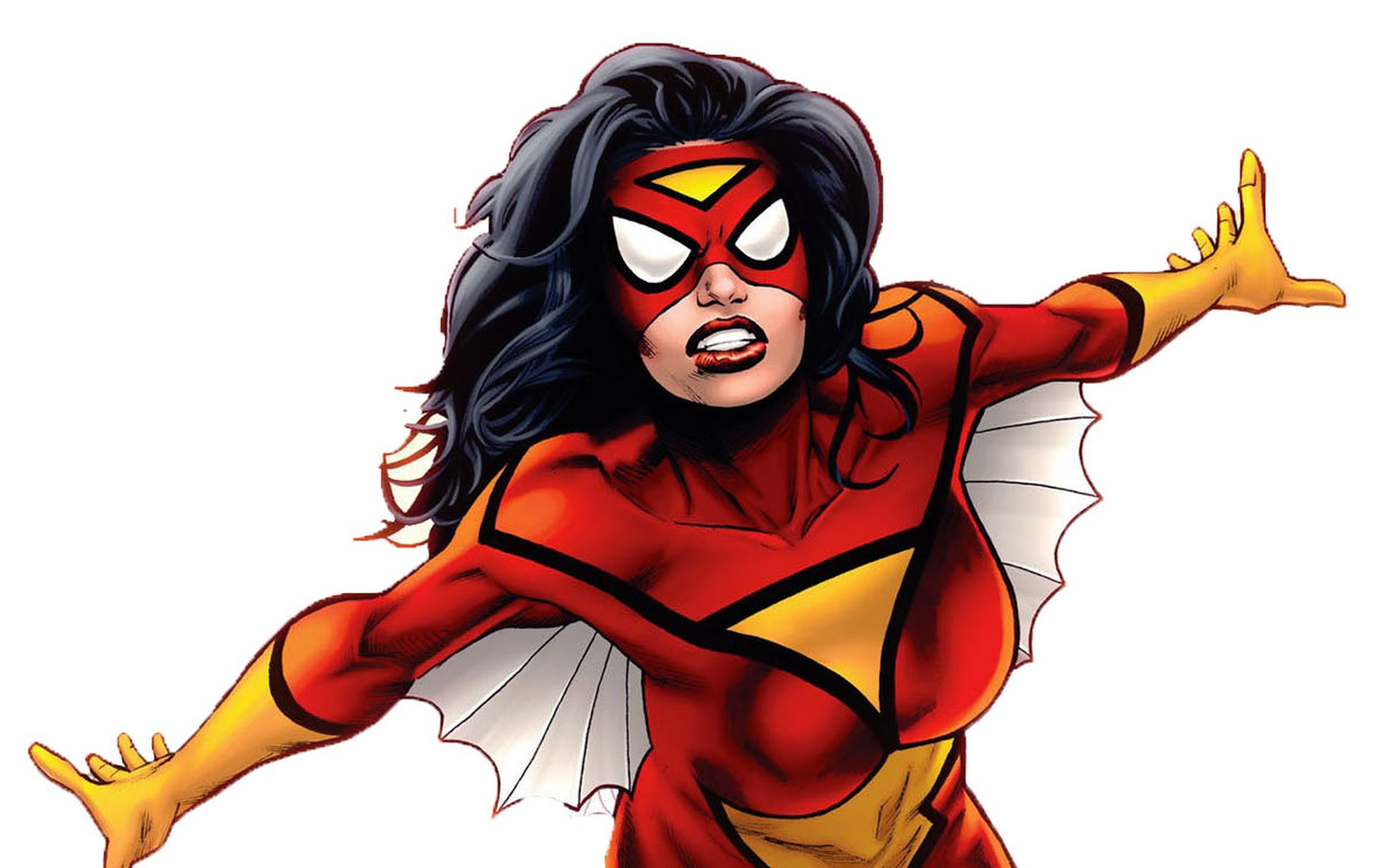 I previously went over the
recent
Spider-Woman
rumour on Reddit that has now been echoed by
Daniel
(who apparently said it was in the works two months ago). He claims it might be the 2021 Sony film announced. This was followed by
TI
's Brandon saying Sony is indeed moving ahead with the film and eyeing Michelle McLaren to direct. The article keeps confusing Sony Marvel films with the MCU, but towards the end makes it clear that this is a
Sony
film. After this story dropped
GWW
(Thomas Polito) speculated this is actually the
Madame Web
project (
passim
), who had writers hired in September. The reasoning for his surmise is that Sony doesn't exclusively own
Jessica Drew
, but they
do
own
Julia Carpenter
, who was both
Spider-Woman
and
Madame Webb
.
Murphy
weighed in on the issue (specifically referencing the GWW and TI version of this story) and said this is an Amy Pascal project (none of whose Sony-exclusive live action properties have seen the light of day), which is being overseen by executive producer Rachel O'Connor, who (like Pascal) has only been involved in the MCU-Spidey films. Murphy finds this suggestive. He
then
reported that Sony is looking to cast an actress in the 25-35 range, which essentially confirms the story that Sony is pushing forward with the film. Prior to that I'd included a note via
ComicTom101
that a dealer has been selling huge quantities of
Spider-Woman
#1 since November, with me making the inference that a rumour like this would boost prices, but given CM's confirmation I consider my cynical idea debunked.
What do I think? If there's a
Jessica Drew
Spider-Woman
film coming it's either an abomination from Sony including only the elements they control, or there are more parts to the short deal struck with Marvel that we don't know about (if Marvel surrendered her rights--making a trade perhaps--Feige may not be involved and if he isn't, worry--lest we forget the films Pascal's actually had hand in have all bombed:
Ghostbusters
,
Molly's Game
,
The Girl in the Spider's Web
, and
Charlie's Angels
--she's not listed as a producer for the latter, but she approved the film and its creative lead, Elizabeth Banks).
LotLB
expanded on the Sutton scoop laid out in my previous post:
The Alejandra Jones version of Ghost Rider will be trained by one of the older iterations (either Johnny Blaze or Daniel Ketch)
Sutton repeats the old Murphy rumour from November, 2018, that a Rocket and Groot series is coming, claiming Blackjack O'Hare will be the villain
The problem with the latter (as I pointed out at the time) is the
cost
, although with a shorter episode count and run-time it would be feasible (animated always seemed the easiest way to go with that, even if it's not what I'd want). As for the former, it's still not clear to me if Feige wants to use
Ghost Rider
or not.
Speaking of Tim, he
said
something I think is worth repeating:
Marvel TV Studios has a lot of things being planned. Its hard to pin point what platform (Disney+/Hulu) but as collectors we just care about the characters since that affects back issue market.
This is the main reason, I think, why LotLB's scoops are all over the place. Sometimes the general idea within the scoop is correct, but so often the specifics are not (a great example of this is
US Agent
appearing in the MCU--they were the first to suggest this, but completely wrong about where he'd appear and who would play him).
One thing I never see brought up is how well Feige navigates the culture war (which you can see exploding around
Star Wars
and
Star Trek
each and every day). While Feige himself is a progressive and has an agenda associated with that, thus far he has sidestepped all the nonsense we typically see--fights over casting have been minimal, the gender war never boils over into a fight (despite a hard push against
Captain Marvel
last year), etc. Feige wants representation, but at no point has he inflamed the old school fans and he always talks about respecting Marvel's past. To handle culture warriors on the one hand and not piss off the fanboys on the other is remarkable.
A bit of Sony trivia: Amy Pascal's
Silver & Black
project had a
script
from Christopher Yost written in 2017 (Yost was a contributing writer for the MCU for
Thor 2
and
Thor 3
). This doesn't matter much in the grand scheme of things since that project was cancelled, but I wanted to note it.
This article is written by Peter Levi (@eyeonthesens)